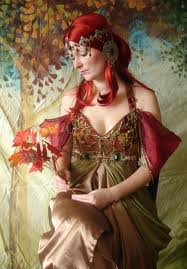 A Light Rain of Grace is an insider's tour of a rock star's life outside the spotlight. Spanning the years 1967 to 1992, the novel careens through the heyday of the Haight Ashbury rock & roll scene, into the drug taking and general madness of a band on the road, and collides with the death squads of El Salvador in the 1980s.
Emma Allison has been on the fast track for eight years. Raped by a family friend at age thirteen, she becomes a drug addict and learns to always be in control in her relationships with men. She and her best friend/publicist, Carol, tour the world and go through one man after another in the spirit of playfulness prevalent in the San Francisco scene of the sixties and early seventies. Their escapades are often hilarious as they are living the rock star dream, but the drug abuse eventually catches up with them and tragedy strikes.
Emma is spiraling out of control, obnoxiously self-absorbed and self-destructive—until she meets and falls in love with Juan Avelar, a handsome, intelligent guitar player from El Salvador. Swept off their feet by great passion, they struggle to get along. Juan will not tolerate Emma's narcissistic behavior. She is forced to change and grow in order to stay in the relationship. A few months after meeting, they get married.
In spite of her rock & roll lifestyle, Emma has very strong family values. After their marriage Emma insists that Juan reestablish contact with his family. They go visit them in El Salvador and Emma bonds with his younger sister, Cata. The country is in a state of upheaval, students lying dead, a revolution brewing. Juan's family is part of the oligarchy, living in an opulent mansion, surrounded by people living in cardboard shacks. Cata and her boyfriend, Carlos, are part of the student movement, siding with the poor.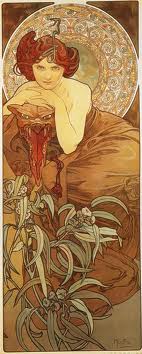 On their return home, Juan and Emma are soon back to touring, then writing songs, and recording a new album. The cycle of their working life is altered slightly when their daughter Lena is born, but they hire a nanny and take her out on the road with them. Emma and Juan are on a big stadium world tour with Lena, now a toddler, when they get a call from his parents that Cata is missing. Juan feels he must go back to El Salvador to find her.
Through a series of events that were once all too common in Central America, Emma finds herself mired in the country's civil war. Her involvement is personal. It has always been about her husband. But even her celebrity status can't protect her from the brutality of the times.
Emma is an extraordinary person, talented and vibrant, but also wounded and flawed. Through her friendship with a young nun, Alice, who has devoted her life to working in El Salvador, Emma eventually triumphs over the bonds of addiction, and finds happiness. Alice helps Emma recover by getting her involved in helping Central American refugees.
Her career flourishes through all the music business changes of the eighties, and by 1992, Emma has become the strict mother of sixteen year-old Lena. She is still a rock & roller, but is no longer tossed around by the ghosts of her past. When reflecting on her life she concludes that we are all, every one of us, in need of "a light rain of grace."